Neck Cyst


There are 2 groups of neck cysts:
-Median cysts
-Lateral cysts
Clinical examination and ultrasound data help us to establish the diagnosis and make the cyst classification.
A CT-scan might be necessary as well. When the cyst is removed, it`s systematically given to histological examination.


MEDIAN CYSTS

- Lingual epidermoid cysts: can be followed by an infection.
- A thyroglossal duct cyst: it develops from the ectopic embryological elements, which participated in thyroid gland formation and progressively migrated from the tongue base through trachea. Sometimes the migration might stop and that is why a thyroid gland ultrasound is necessary – we might find the thyroid gland abscence. In fact, the thyroid gland is dislocated to the tongue base and sometimes lower, in the area of the hyoid bone, imitating a cyst.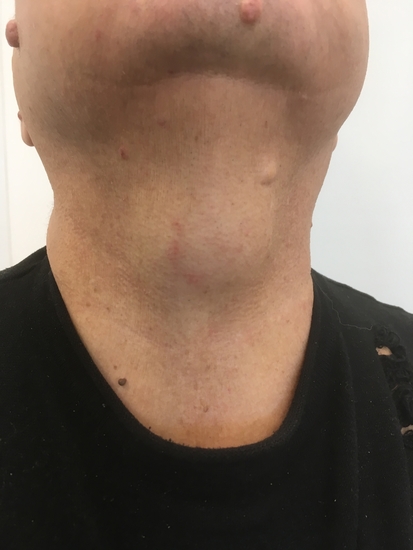 - Lingual epidermoid cysts: can be followed by an infection.
- Surgery is done under general anesthesia with a central incision on the level of the cyst. The hyoid bone will be dissected without entailing swallowing difficulty.
The surgery takes less than 1 hour. There is no need to put a drain.


LETARAL CYST
- Pre-Auricular cysts.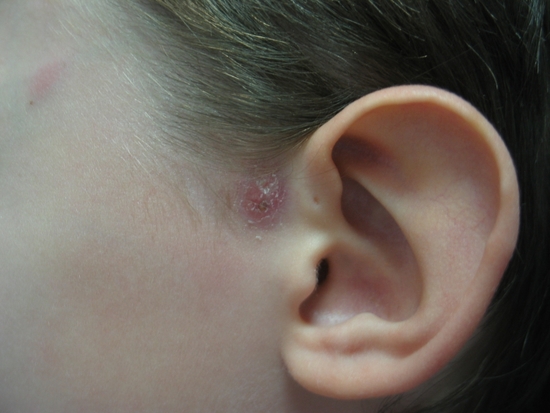 - Tonsillar cysts: the name of the cyst speaks for itself; it`s connected with a tonsil by embryological relics.
It can imitate lymphadenopathy.
- Cysts and fistulas located in the area of the tongue base.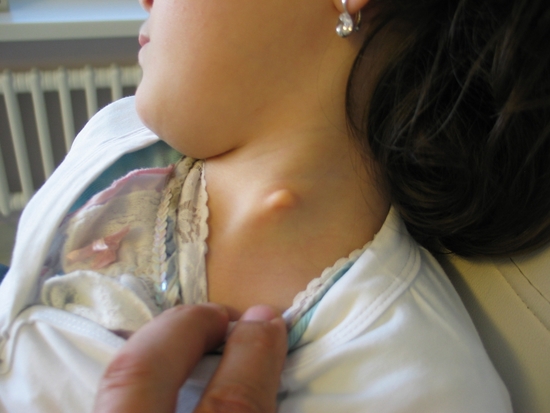 It takes a firm knowledge of this particular zone of the human body anatomy to understand the connection of all the upper-mentioned elements.